The medical practice
The ordination is located with renowned colleagues in the center of Vienna in the first place "Am Hof 11/1 1010 Vienna". As a patient, you benefit from multidisciplinary medical care. This takes place in a pleasant atmosphere – the feel-good factor is crucial for a good doctor-patient relationship.
Being a physician and surgeon means providing you with the best care. We are there for you and take time for your problems and wishes. This means accompanying you through surgery and therapy, starting with your diagnosis, and offering you individually tailored aftercare. Thanks to an optimal and precise clarification before a planned operation, as well as many years of experience and expertise, tailor-made treatment proposals can be offered. Each patient is considered individually and involved in the decision of the therapy.
"The patient has a say in the decision."
Due to my surgical-medical activity as a specialist in cardiac surgery at the Cardiac & Vascular Surgery of the Floridsdorf Clinic, operations are performed at one of the most modern clinics in Vienna. Through constant research, advanced training and scientific work, I am up to date with the latest knowledge and make the newest therapies possible for you.
Our aim is to provide you with the best possible care after cardiac surgery and to support you on your way to greater health and performance. The sports medicine area of the practice is specifically aimed at patients who want to regain their quality of life after a longstanding heart disease.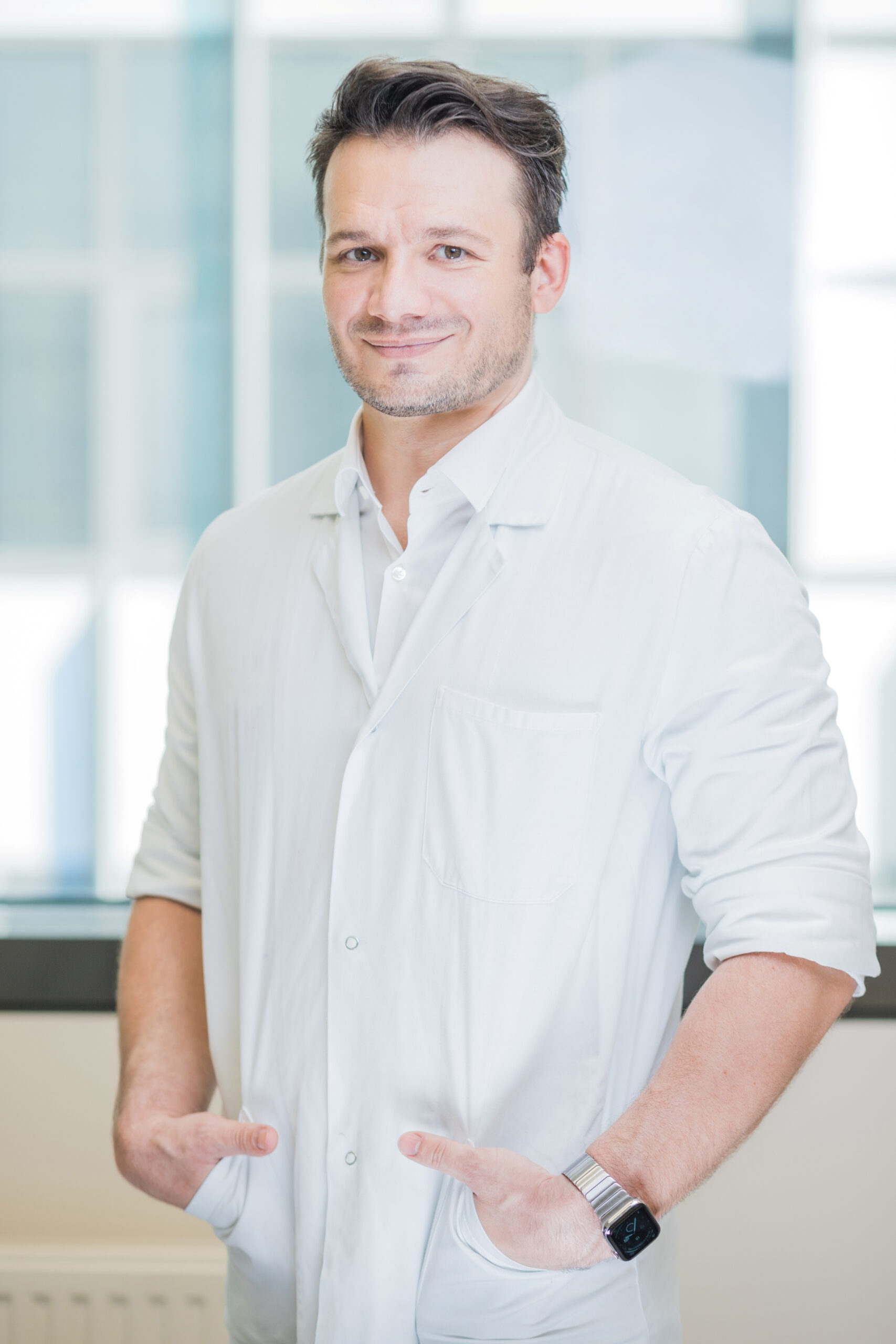 "The feel-good factor is critical to a good doctor-patient relationship."
Elective doctor. No cash registers.
Elective doctors are expensive? Not necessarily, if you submit services to your health insurer.
Elective doctor info
My office is run as an elective surgery.
The advantages of an elective doctor's office are that I can take enough time for my patients and, on the other hand, the very short waiting times.
My rates are not based on the number of examinations, but exclusively on my time and effort.
An initial consultation with sufficient time for discussion, operation planning and questions, including possible examinations*, costs between 120 to 180 Euros, depending on time and effort. In the case of surgery planning, I take over the entire organization, including the planning of any necessary preliminary examinations.
An initial consultation by telephone or video conference with sufficient time for discussion and questions, including possible review of findings (sent in advance) and sending a doctor's letter and any referrals or prescriptions costs 90 euros.
Home visits between 150-180 Euro, depending on the effort and distance.
A follow-up consultation costs 50-70 Euro, short consultations of course less. This also applies to telephone consultations or video conferences.
As an elective doctor I do not have a direct contract with the public health insurances (SVS, KFA, ÖGK, …).
Therefore, after the examination you will receive a fee note, which you pay yourself and can then submit to your health insurance company.
Reimbursable services will be reimbursed to you by the respective health insurance company with varying deductibles. The costs for services not included in the health insurance benefit catalogs (e.g., pacemaker conversion/checks before and after MRI examinations) must be covered by yourself.
If you have a private supplementary outpatient insurance, you can submit our fee bill there.
If you do not have a supplementary insurance, the refunded health care expenses are deductible in your tax balance/employee tax assessment under "extraordinary expenses" (detailed information & deductible calculation: Finanz Online)
https://gesund.co.at/steuererklaerung-fiskus-krankheitskosten-absetzen-28604
If you pay in cash or by bank transfer, we will be happy to submit the fee invoice to your health insurance company for you as an additional service.
If any questions arise when submitting your fee note, we are happy to assist you.
*Specialist assessment including detailed medical history, clinical examination, ECG, rhythm strip, blood pressure measurement, report of findings, prescriptions, referrals, planning of further diagnostics / therapy.
In addition, we offer uncomplicated and fast necessary internal clarifications (24-hour ECG, echocardiography, ergometry, spirometry, etc.) in the outpatient clinic of the Döbling private hospital, which is charged by the health insurance.

Address
Privat-Ordination
Am Hof 11/1, 1010 Wien
I look forward to your inquiry.